85th Anniversary shows will be extra special!!
The greatest show starts at 3:30, discounts for kids tickets
The Cole All-Star Circus was founded in 1938 by legendary showman James M. Cole. Born and raised in Penn Yan, NY, upon graduating high school, he joined the Walter L. Main Railroad Circus in 1924. Throughout his amazing tenure in show business, he managed many major touring circuses, owned and operated his own big top show, toured the nation with his famous performing elephants, and became a circus legend. The Cole All-Star Circus began as a school workshop project; Mr. Cole provided the acts, and the schools provided the rest: the art classes designed and crafted the posters, the high school band provided the music for the show, and the gym classes served as stage hands. The show became a popular tradition throughout New York State and Pennsylvania. He retired in 1987, completing his 50th tour of the show.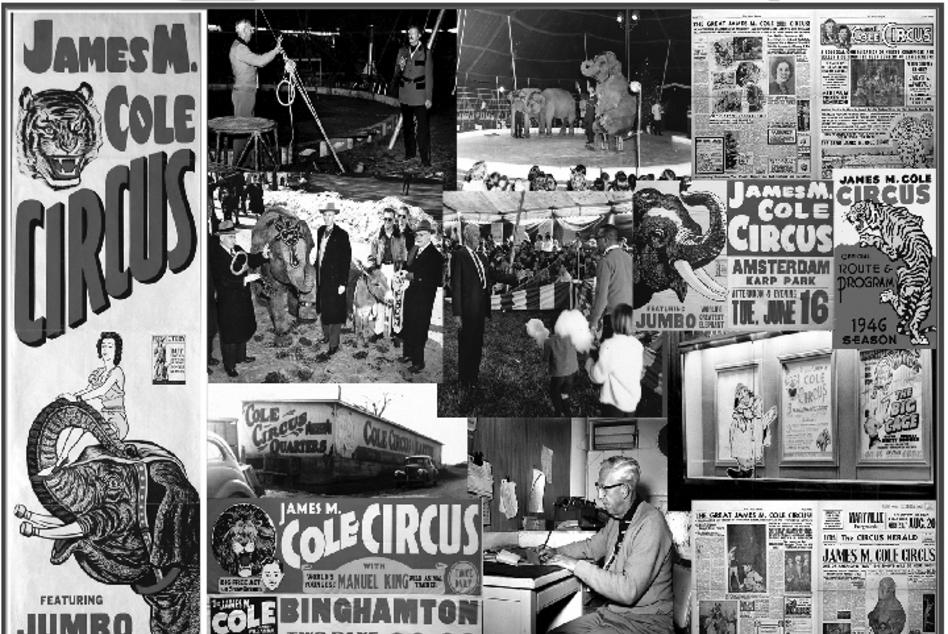 Billy Martin was twelve years old when he met Mr. Cole in 1972. The indoor circus performed at his hometown school in Olean, NY. His fascination with the circus evolved into a wonderful friendship with Cole, and at age 14, he began booking many schools for the circus throughout Western New York. After graduating high school in 1977, it was only logical he join the Cole Circus. He performed a juggling/balancing act, served as ringmaster, and became Mr. Cole's right hand man. When Cole retired at the age of 80, Billy purchased the show and remains at its helm today. Together with his wife Angela, an accomplished aerialist and consummate circus performer, they continue the rich, grand legacy of the Cole All-Star Circus, performing to yet another generation. The Martins are proud of their heritage and the impeccable reputation of the Cole Circus in providing only the finest in family entertainment – Enjoy the Cole Circus Tradition!
For more information about the circus and future performances visit: www.billymartincircus.com/