Hornell High School Symphonic Band students will combine their talents with the Canandaigua Academy Wind Ensemble in a joint performance at Nazareth College.
On Thursday, March 16, the students will travel to Nazareth College for the collaboration concert. The bands will each perform two selections individually to showcase the unique talents of each ensemble. Then they will combine to perform four selections that Dr. Jared Chase, Director of Bands at Nazareth College, will conduct.
"I look forward to the students having the experience of playing in an auditorium with the sound quality of The Jane and Laurence Glazer Music Performance Center at Nazareth College," said Todd Bialecki, Hornell High School Symphonic Band Conductor.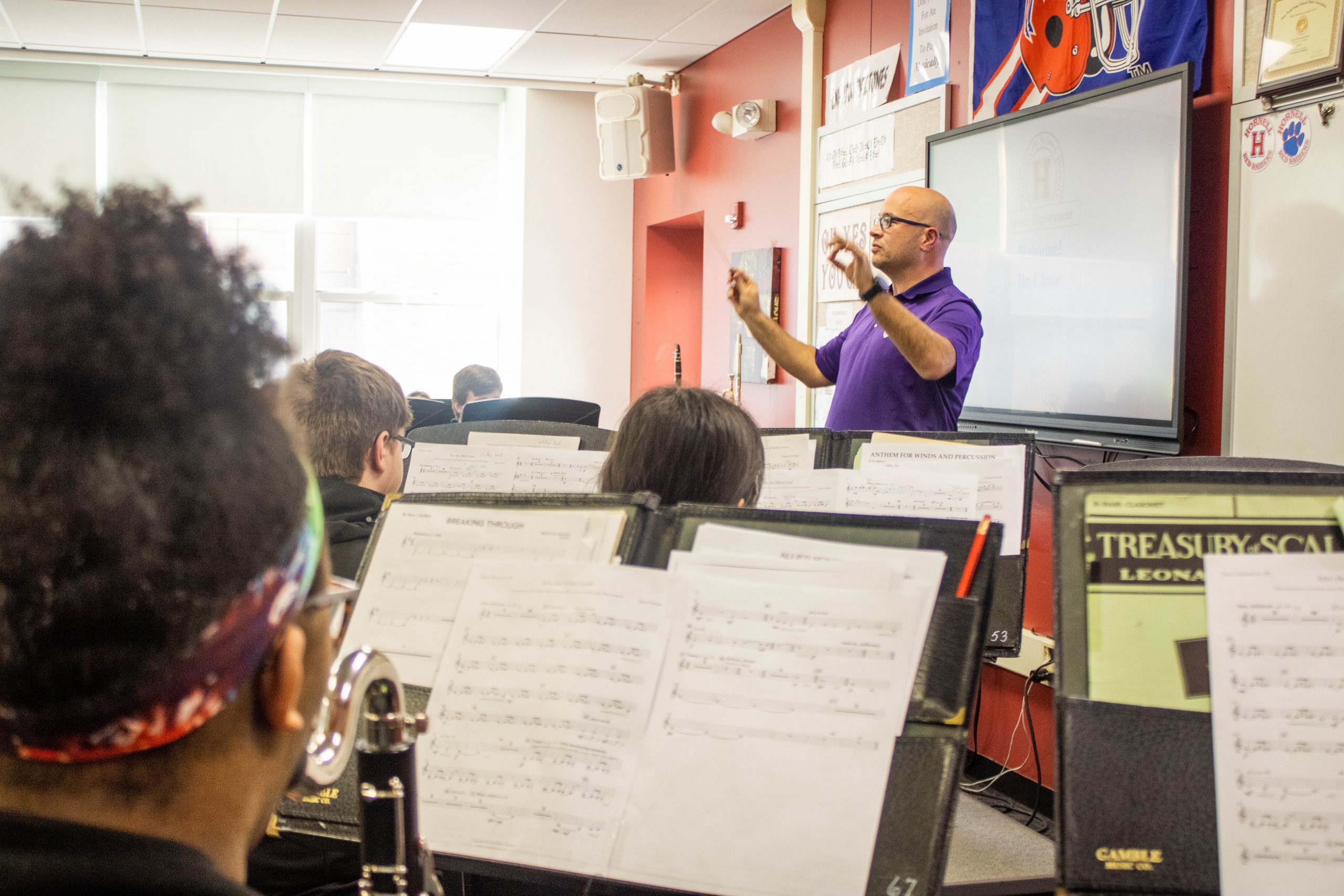 The band welcomed Chase to their rehearsal on March 9. This gave him the opportunity for the students to get a sense of his conducting style as well as an opportunity to give the band direction on the emotion behind the selections.
In preparation for the performances, the directors from both schools visited the other district to work with the students. Bialecki visited Canandaigua on March 7, and Greg Kane, conductor of the Canandaigua Academy Wind Ensemble, visited Hornell on March 10.
"My students are excited to meet all of you," Kane said when addressing the Hornell ensemble. "This is a unique experience for us to get to know each other and make music."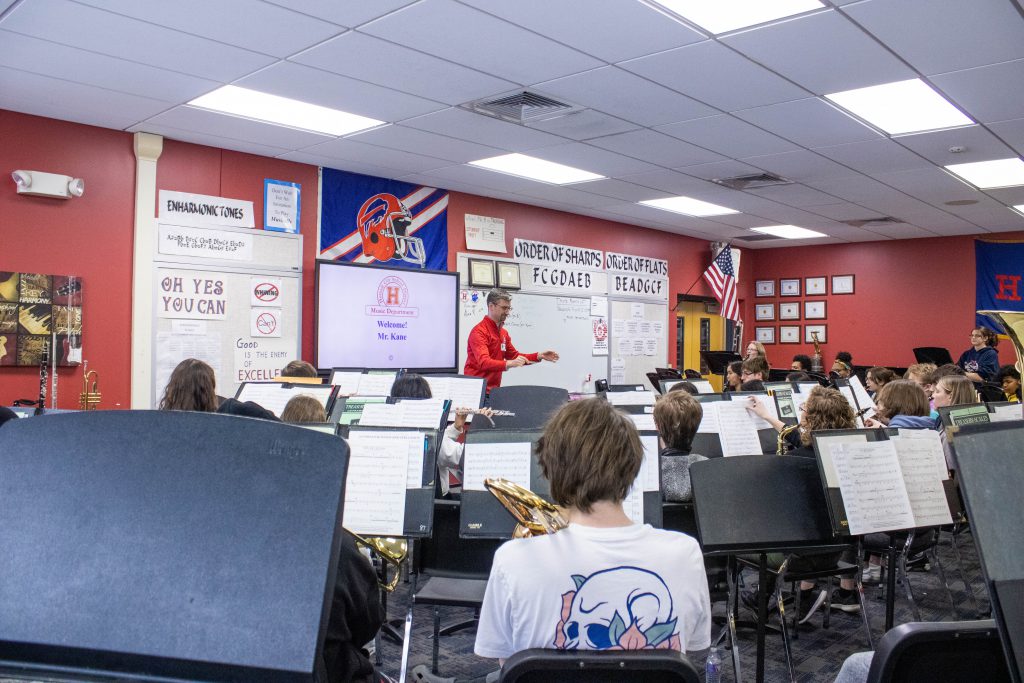 The bands will rehearse together in the early afternoon of March 16 and then share a dinner so students can introduce themselves to each other.
"This is a great opportunity to push our level of musicianship, network with fellow musicians and work with a highly regarded conductor," said senior Makayla Kriner, who will be pursuing a degree in music education and performance next year. "The pieces we will perform shine a light on issues that plague my generation. There is a deeper meaning that's conveyed as we perform that goes beyond the notes on the page."
Among the selections the combined ensemble will perform is "Into the Silent Land," by composer Steve Danyew. This composition is a tribute to the victims of the school mass shooting that occurred on Dec. 14, 2012 at his alma mater, Sandy Hook Elementary School in Connecticut. The composition was commissioned for the Nazareth College Wind Ensemble and had collaborative assistance from over 20 other bands, including Kane.
Danyew will be in attendance at the concert and rehearsals to offer insight to the piece for the student musicians.
The concert is free and open to the public on Thursday, March 16, beginning at 7 p.m. at The Jane and Laurence Glazer Music Performance Center at Nazareth College, 4245 East Ave., Rochester, NY 14618.